Our Team
To achieve the vision of the Board, it is necessary and crucial to have a team of dynamic, competent and vibrant people with unquestionable integrity and loyalty to drive the Bank towards its strategic vision and direction. Therefore Zenith Bank (Ghana) Limited has in place a management team of: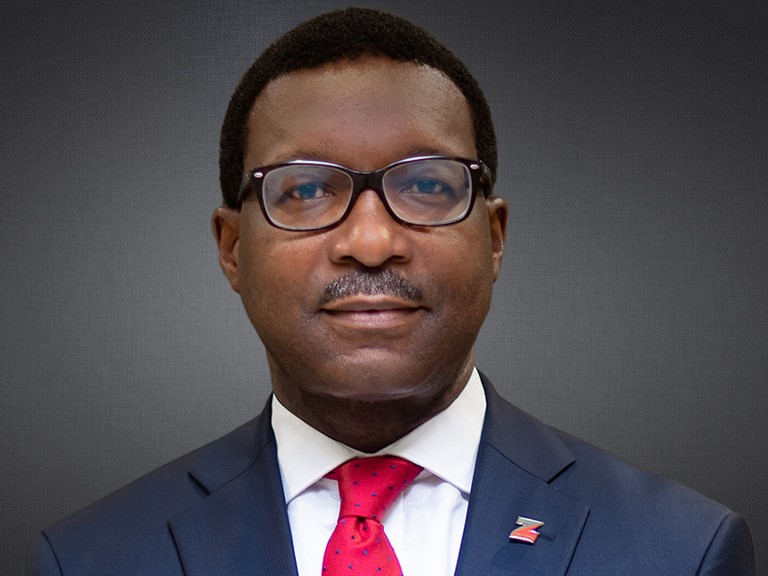 Managing Director / Chief Executive Officer
Akindele A. Ogunranti
Akindele Ogunranti, is the Managing Director and Chief Executive Officer of Zenith Bank (Ghana) Limited.  He has had a broad-based wealth of experience spanning over two decades, cutting across Finance and Banking, General Management, Corporate and Commercial Banking, Structured Trade and Project Finance, Advisory Services, Business Development Strategy and a strong relationship with Multilateral and Export Credit Agencies.
Akin holds a BSc (Hons.) in International relations, from the Obafemi Awolowo University, Ile-Ife, an MBA in Marketing, and an MSc (Hons.) Banking and Finance from the University of Ibadan, Nigeria. He has also attended the prestigious Moody's Credit Academy, UK, and various Executive Management Programs at the Wharton Business School and Harvard Business School, USA respectively.  He is an Honorary Senior Member of the Chartered Institute of Bankers (HCIB), Nigeria, a Member of the Nigerian Institute of Management (Chartered) and Honorary Fellow, Chartered Institute of Credit Management, Ghana.
Prior to joining Zenith Bank Ghana, he had at various times served as General Manager in charge of: Corporate Banking Division, Infrastructure & Power Sector, Regional Head of the Bank's branches in Apapa & Ikeja Zones Lagos, Multilaterals & Conglomerates Sector, and the Lagos Public Sector Division at Zenith Bank Plc, Nigeria. He was actively involved in Nigeria's recent Power Privatization exercise and has structured financing for various infrastructure projects in the Power, Maritime, Oil & Gas, Real Estate and Agricultural sectors of the economy.
Akin is an astute banker and a dynamic leader who leads his team to achieve exceptional performance. He currently serves as a member of the Executive Committee of the Ghana Association of Bankers (GAB) and a member of the Governing Council of the National Banking College (NBC), Ghana.
Executive Director
Henry Chinedu Onwuzurigbo
Mr. Henry C. Onwuzurigbo is an Executive Director at Zenith Bank (Ghana) Limited. He is a Chartered Accountant and holds a bachelor's degree in Accounting. He is a Fellow of the Institute of Chartered Accountants of Nigeria (FCA), a Member of the Institute of Internal Auditors (UK), an Associate of the Chartered Institute of Taxation, Nigeria, a Senior Member of the Chartered Institute of Bankers, Nigeria as well as a Member of the Financial Reporting Council. Henry holds professional certifications and qualifications in Accounting, Taxation Banking as well as International Trade Finance.
Mr. Onwuzurigbo has over twenty-four (24) years' experience in banking, spanning across various business development functions and has held Senior Management positions ranging from Head of Operations, Head of Marketing, Branch Management, Regional/Zonal Management, Head of Inspection and Deputy Group Chief Inspector in Zenith Bank Plc as well as the Head of Internal Audit of Zenith Pensions Custodian Limited (a subsidiary of Zenith Bank PLC). He was also the Pioneer Head of Internal Audit in Zenith Bank (UK) Ltd. He joined Zenith Bank Ghana from Zenith Bank UK, where he was an Executive Director in charge of Business Development and Treasury. 
He has attended various courses in Leadership, Strategy, Anti-Money Laundering (AML) and General Banking Practices at the London Business School, Euromoney, Lagos Business School, Financial Institution Training Centre Nigeria (FITC) as well as other training institutes in the United Kingdom. 
Prior to joining Zenith Bank, Henry worked in audit practice and consultancy with Coopers and Lybrands (now Price Waterhouse Coopers).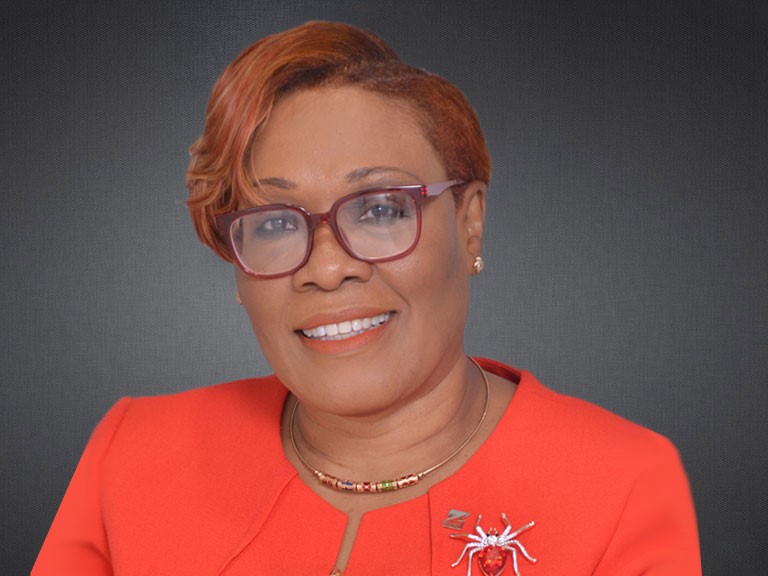 Divisional Head
Maebelle Denya Nortey
Maebelle is a Divisional Head with oversight responsibilities for some selected branches and marketing sectors of the Bank. She has a wealth of experience in Product Development, Brand Strategy, Channel Management, and Business Planning spanning over eighteen (18) years.
Prior to joining the Bank, she was Regional Director (Retail and Consumer Banking) at Standard Trust Bank (now UBA Ghana Ltd.). She had previously worked as Brands Manager at Accra Brewery Limited and Head of Marketing at SG-SSB Bank (now Societe Generale – Ghana Ltd.).
She was a nominee for the CIMG Professional Marketer of the year in 2003 and was also awarded Best Marketing Person at Standard Trust Bank (now UBA Ghana Ltd.) in 2005.
Maebelle holds a degree in Administration (Management) and a Master in Business Administration (Marketing) both from the University of Ghana, Legon.
She has attended numerous workshops as well as working visits to Nigeria, South Africa, UK, and the USA.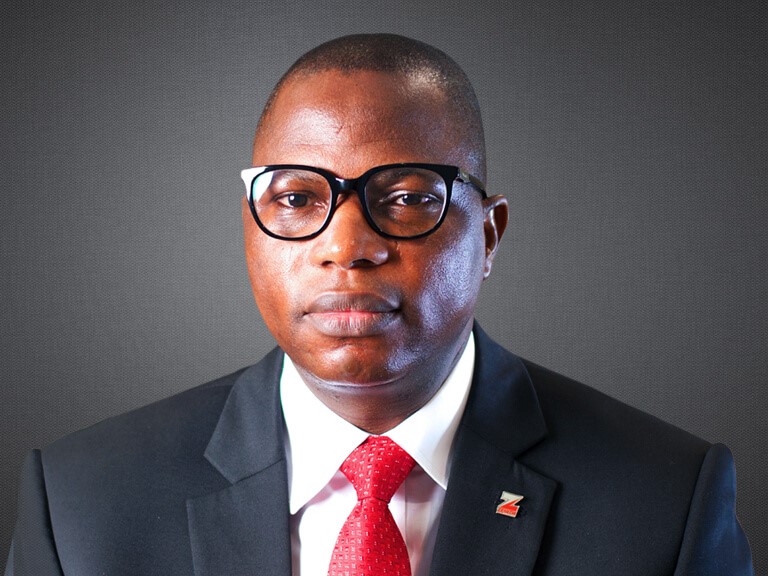 General Manager, Operations
Abiodun A. Durosinmi
Abiodun Durosinmi is a General Manager with direct responsibility for banking operations, Information Technology, Information Security, Finance as well as other support departments of Zenith Bank (Ghana) Limited. He had over two decades of experience in the Nigerian Banking Industry and rose to the rank of Assistant General Manager at the group office. He was the group's Deputy Chief Compliance Officer (CCO) at Zenith Bank Plc. Nigeria, before his secondment to Zenith Bank Ghana in 2016. 
Prior to joining the Zenith Bank Group in 2001, Biodun worked with the then Lead Merchant Bank Limited for about four (4) years. His industry work experience spans across Internal Audit, Financial Control, Strategic Planning, Marketing, Risk Management, Compliance, Information Technology, and Information Security. He is a recipient of multiple CEO's Performance/Leadership awards since joining the Zenith Group.
Biodun is a Fellow of the Institute of Chartered Accountants of Nigeria (FCA), and a Fellow of the Institute of Credit Administration (FICA), Nigeria. He has obtained an MBA in Project Management from Manchester Business School and an MSc. in Finance from University of Leicester.
He has attended several local and international training programs in reputable Institutions including the prestigious London Business School and Harvard Business School. He is an advocate of adherence to regulations and the promotion of sound Corporate Governance.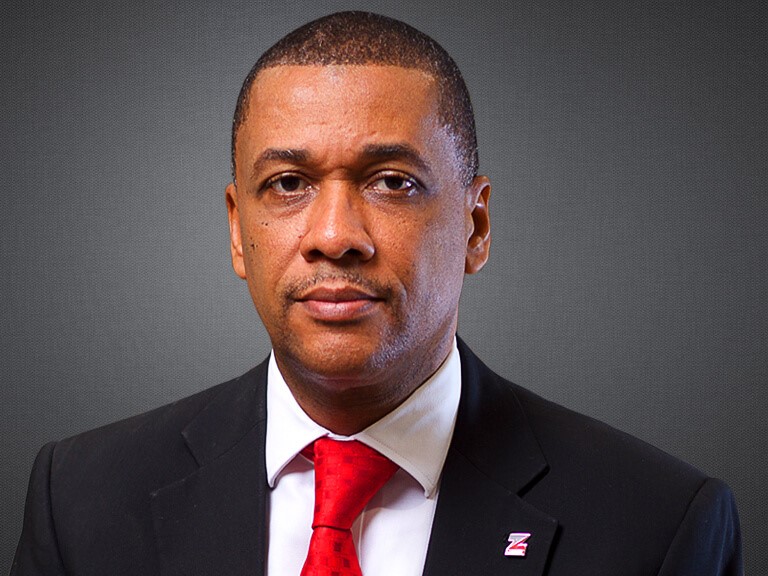 Divisional Head, Business Support & Company Secretary
Daniel Agamah
Daniel Agamah holds a first degree in Law and Philosophy from the University of Ghana, Legon (1991), a Qualifying Certificate of Law from the Ghana School of Law (1993) and a Master's degree in International Law from the University of Cape Town, South Africa (2000).
He was called to the Bar in Ghana in 1993 and has held various positions in international law and private practice. In addition to the Ghana Bar Association, Daniel holds memberships in the Ghana Association of Restructuring and Insolvency Advisors and the International Bar Association.
Before joining the Bank in 2005, Daniel worked with the African Society of International and Comparative Law, an international law NGO (1995 – 2002) as the Legal Officer for West Africa, and also at the law firm of Bentsi-Enchill, Letsa & Ankomah (2002 – 2005) as a Senior Associate.
He has attended Executive Management courses at the London School of Economics, Euromoney Legal Training, Crown Agents UK, Meirc Training and London Management Center. His award of the Zenith Bank special MD/CEO Award for 2009 attests to his professional excellence.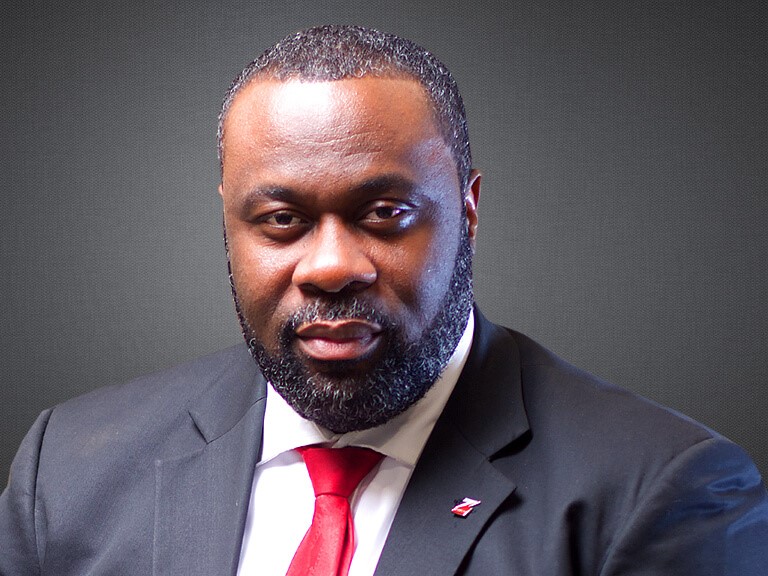 Divisional Head, Marketing
Kwame Adadey
Kwame has a Master of Business Administration (MBA) Finance Option from the University of Ghana, an ACI Dealer Certificate and is also a member of the Association of Financial Markets. He joined Zenith Bank Ghana on November 1, 2005.
Prior to joining the Bank, Kwame worked at Deloitte & Touche Consulting West as a Business Analyst and British American Tobacco as Management Trainee where he became Lead Department Accountant. In October 2000, he joined Fidelity Discount House as the Money Market Dealer and rose to the rank of Chief Dealer, a position he occupied for 3 years.
Kwame assumed the role of Treasurer, Zenith Bank (Ghana) Limited from 2006 to March 2010 and by dint of hard work, he becomes the Group Head – Business Services supervising the Treasury, Cards Services and Domestic Operations (Customer Service, Cash &Teller, Funds Transfer, Clearing and Money Transfer Unit) of the Bank. He was further given an additional responsibility as Co-ordinator of Custodian Services department when it was being set up.
He was Group Head in Marketing for 4 years and is now Divisional Head overseeing 8 business groups of the Bank.  Kwame also heads the Bank's Product Development Committee.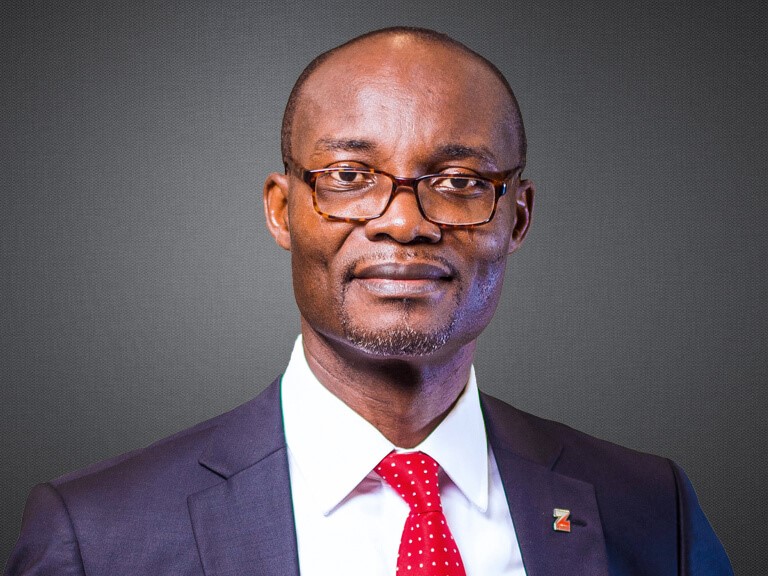 Divisional Head, Marketing
James Wiafe Akenten
James acquired his Master of Arts Degree in Money, Banking and Finance from Middlesex University in the United Kingdom and a Bachelor of Arts Degree in Economics and Law from the Kwame Nkrumah University of Science and Technology.
James has almost two decades' experience in Banking, Marketing, and Business Development. He started his Banking career with Amalgamated Bank, now Bank of Africa, having had two years stint with KPMG as Business Advisory and Management Consultant.
James joined Zenith Bank Ghana in 2006 as Senior Banking Officer and currently holds the position of Divisional Head – Marketing, in charge of six (6) Business Groups. Prior to his current position, James managed branches and sectors (Mining, Construction, and Real Estate as well as Telecommunications) of the bank. He was later appointed Zonal Head for the Ashanti and Brong Ahafo Regions. He was subsequently promoted to the position of Group Head overseeing Business Groups which included Energy, Public Sector and Commercial Banking.
James has demonstrated skills in People Management, Mentoring and Coaching.
He has attended courses on Strategic Leadership, Managing for Superior Performance, Business Restructuring or Remodeling, amongst others in London, South Africa, United Arab Emirates and Nigeria.
Contact Us
Zenith Direct Customer Contact Centre
Tel: (+233) 302 429700 / (+233) 302 611500 / (+233) 302 680884 / (+233) 542 000111
Toll Free: 0800 10100 (Vodafone Only)  Email: info@zenithbank.com.gh
Or visit any Zenith Bank branch closest to you.