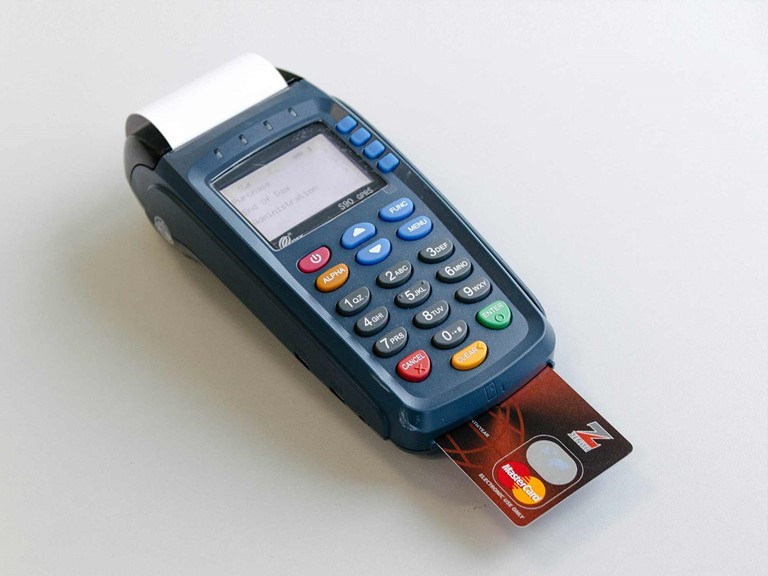 POS
Zenith Bank POS allows the Bank to process card transactions electronically for customers at their premises. The POS allows for verifying transaction either by biometric or PIN/signature-verified means.
Multi-channel Communication Functionality (Chip, Ethernet, etc).
Very fast memory.
Euro Master Visa (EMV) Card compliant.
Real-time settlement.
24/7/365 availability with uninterrupted back- up power source.
VISA enabled (thereby allowing for transactions on VISA worldwide).
Zenith proprietary enabled.
Ability to perform card not present transactions.
Have an account with Zenith Bank.
Complete user application form.
Pass the Bank's assessment criteria.
Reduction in the cost of handling cash.
Reduction of the risks associated with handling cash.
Opening business for longer hours.
Receiving value within 24 hours after transactions.
The increased potentiality for spontaneous purchases by cardholders.
Fast and easy payment processing for goods sold or services rendered.
Contact Us
Zenith Direct Customer Contact Centre
Tel: (+233) 302 680884 / (+233) 307 086370
Toll Free: 0800 10100 (Vodafone Only)  Email: info@zenithbank.com.gh
Or visit any Zenith Bank branch closest to you.