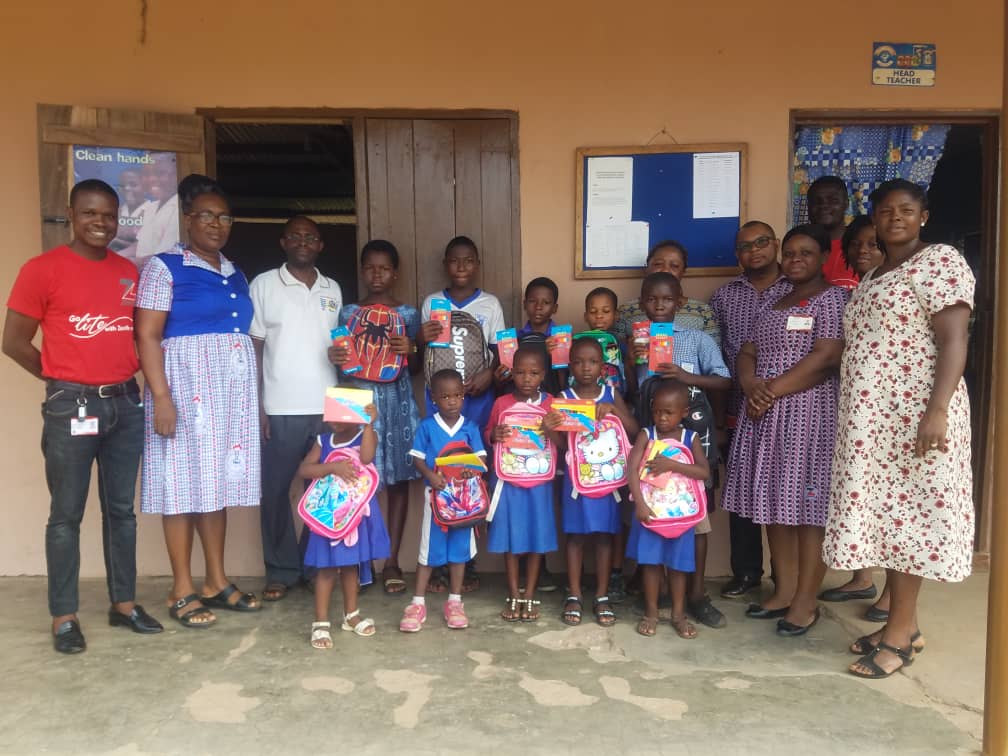 Staff of Zenith Bank Ghana,  in celebration of the Bank's 14th anniversary, took it upon themselves as part of their corporate social responsibility to put smiles on the faces of some children who hitherto would have gone to school without school bags and basic stationery items.
Through their initiative dubbed A Bag for One, staff in all 38 business locations of the Bank, through their benevolence, pulled together and raised funds for the purchase of school bags and stationery for kindergarten and primary school pupils in deprived public schools in the regions in which the Bank operates.  Staff further provided refreshment for the children.
Speaking at one of the presentation ceremonies at the Oduamse MA 4 Primary School in Amasaman in the Greater Accra region, the Head of Corporate Affairs and Service Delivery at Zenith Bank expressed appreciation to staff and Management for coming to the aid of the children.
She added that as a good corporate citizen, it is appropriate that the Bank contributes its quota to help alleviate some of the challenges in communities within the Bank's service areas.
According to her, the gesture was a true reflection of Management and staff's commitment to their corporate social responsibility of giving back to the society in which the Bank operates. She further stated that the gesture was aimed at equipping underprivileged children with the resources necessary to enable them enjoy schooling.